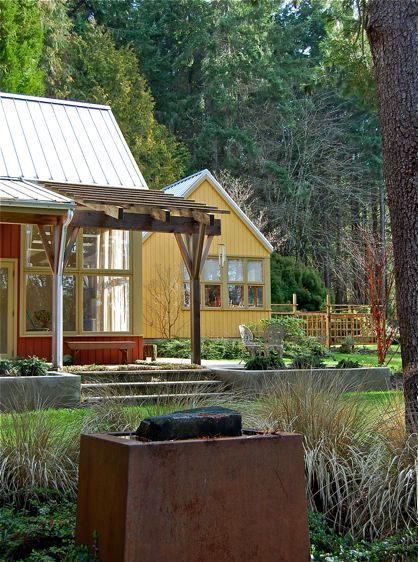 Specializing in environmentally responsibile construction and site preservation for properties with waterfront, stream, wetland and steep slopes, Jon designs single family residences and remodels of exisiting residences.
His collaborative client driven practice focuses on the imagery, patterns and symbols that connote home for each owner resulting in the creation of homes expressing a broad range of architectural influences.
Jon has a Bachelor and a Master of Architecture Degrees and is a Registered Architect in the State of Washington. He has taught college level design courses, is currently a multi-term board member of a Land Trust and a Built Green member.
Jon Thomas Architect pllc is a Professional Limited Liability Company and a Registered Professional Design Firm in the
State of Washington.